Vaso is a certified professional coach, mentor, author and trainer. She has extensive experience with managing teams and leadership in corporate environments as well as collaborations with multinational and large retail companies. 
For almost 2 decades she supports people in achieving their goals and grow, through leadership roles, coaching & mentoring. Vaso has been recognized as one of the Top Leadership Coaches by Coach Foundation." She is also the author of the Greek personal development book "Truth or Dare", and the founder of Success Journey coaching platform.
As of 2022 Vaso is a Faculty member of Global Coach Certification Program (GCCP) by  Master My Life education. 
As a professional leadership & team coach, she supports leaders and teams unleash their personal and professional potential, as well as companies to create a culture of trust and engagement.
Her Vision is contribute to building organizational cultures in which people can work with inspiration, joy and trust, while they bring out their best.
Her Mission is to support people develop their unique style of leadership to increase their influence in life and business.
Her Values are courage, care and integrity and her priority is to always give more value to her clients and partners. 
She believes that leadership is not a job description or a corporate role, but a way of living and mindset. It is a skill that can be cultivated and a muscle that can be trained. Every person has the potential to become a leader, regardless of the position in society, the corporate role or the work we do.
"Let's create more leaders and a better world together"


V.V.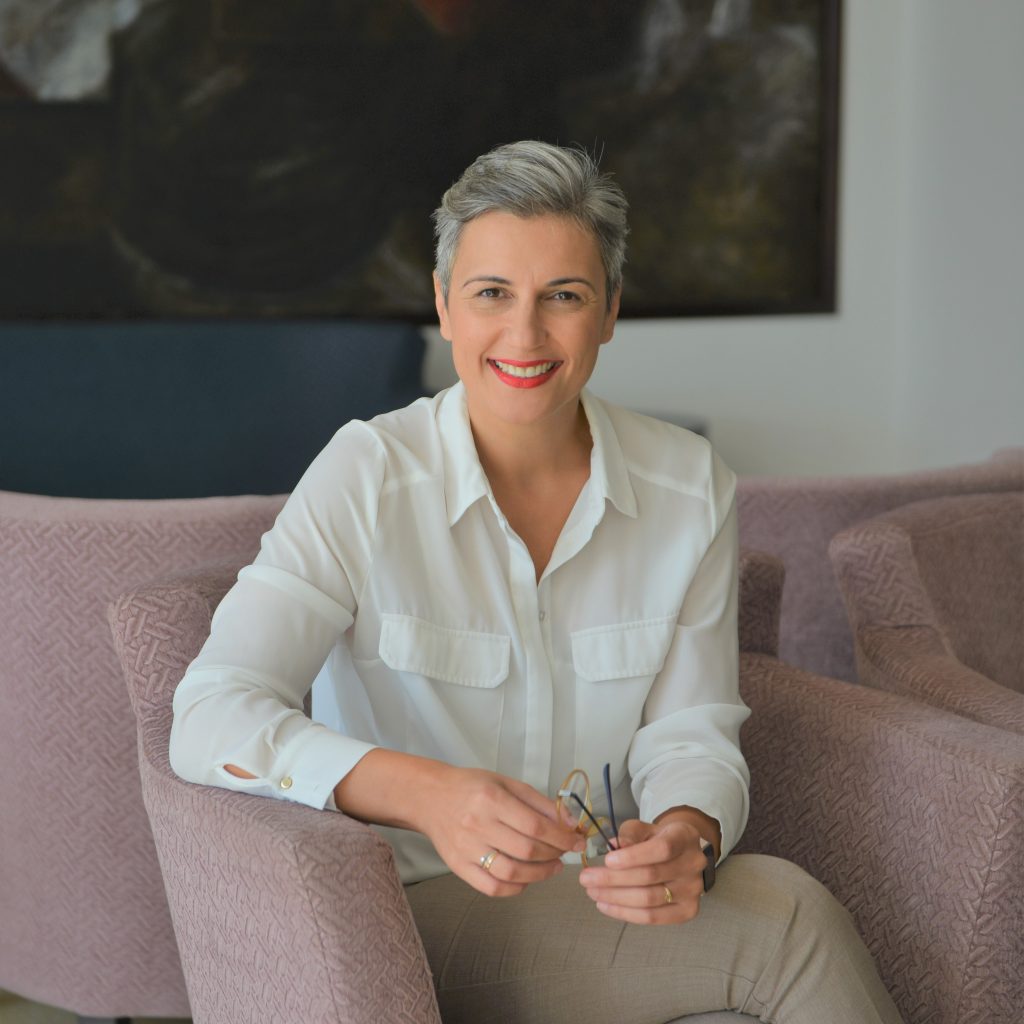 Check below the different ways we can work together
Partnered or Collaborated with